The historic windows for the restored factory have arrived and are being tested and installed!
To maintain the structural integrity of the original factory, we are restoring the facade to its original state. These windows are custom-made based on pictures of the A. Mecky Factory at its peak, adding a unique feature to the new school! Fun fact: each window is a slightly different dimension.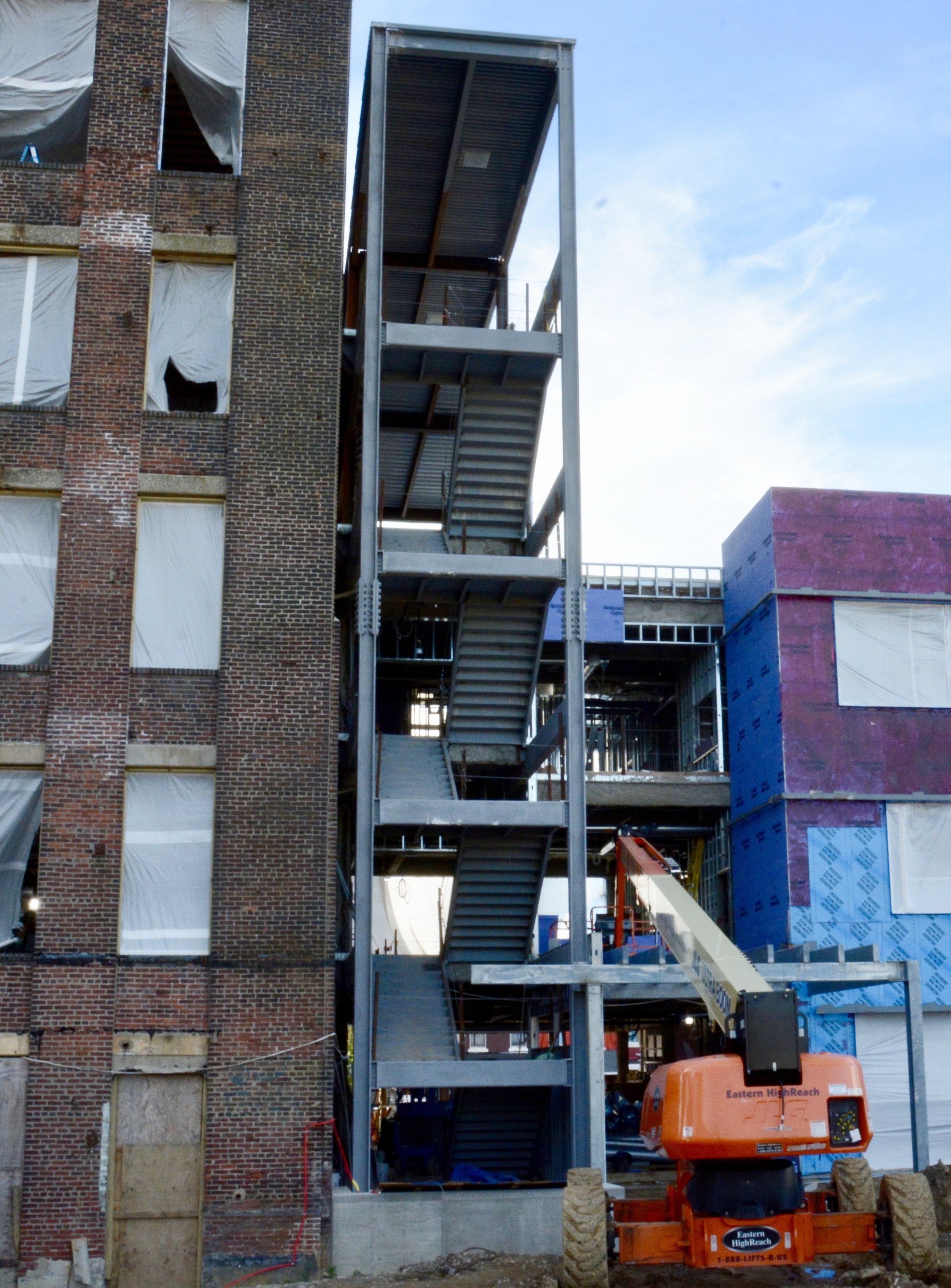 The back staircase has been installed. These stairs will be surrounded by glass windows that overlook the courtyard and amphitheater below.